"A Crooked Line", page 1 (of 7)
"A Crooked Line", page 2 (of 7)
Dot & Polly, "Moomins"
"A Visit to the Museum", one page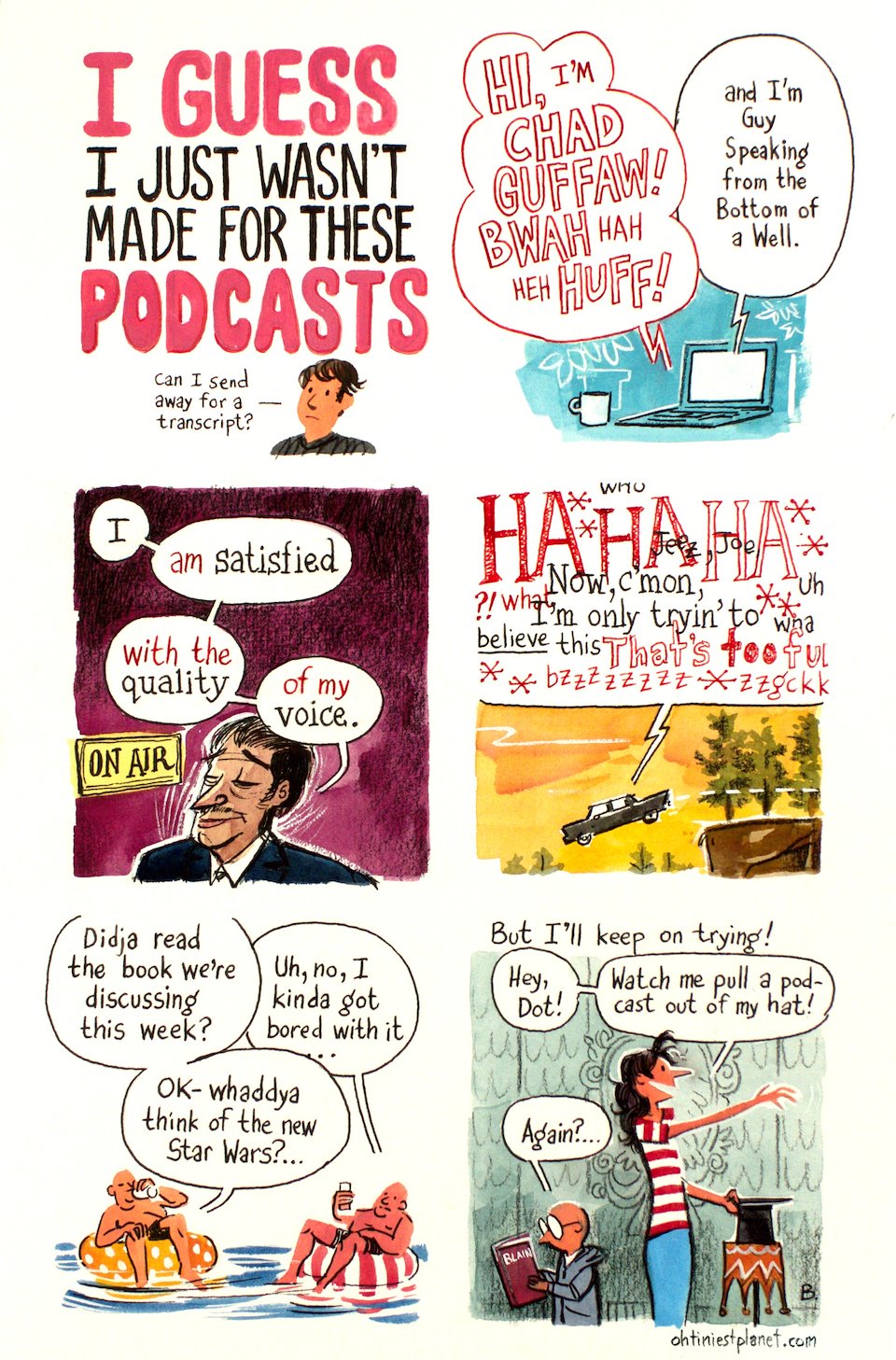 Comics Samples
Pages from a few of my comics projects.
– The first excerpt is from my story "A Crooked Line", published in my book GOODBYE LITTLE POINTY TEETH (available here as a PDF – https://gumroad.com/l/BDgHN) Read all of "A Crooked Line" here.
– "A Visit to the Museum" was created for a comics contest (it didn't win, but I still like it.)
– "I Guess I Just Wasn't Made for These Podcasts" is my grumbling about a medium I would like to enjoy more.